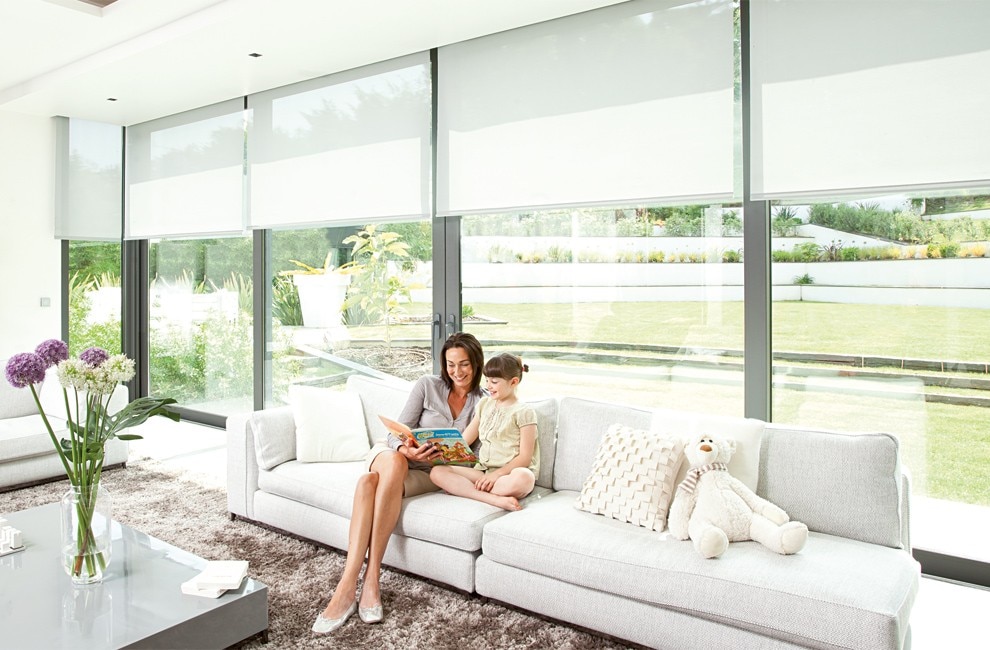 Remote Control Blinds
Ease and Convenience
Motorised blinds add a level of ease and convenience with the touch of a single button. Your entire house can be synced to a single remote control to open and close your interior blinds. There are other benefits that come with having automatic blinds beyond just the comfort.
Blinds are an essential addition to your home for energy savings as well as
improved security
. Your windows release a lot of the temperature from within the home – heat in the winter and coolness in the summer. Studies show that windows lose as much as 75 percent of energy compared to a wall space of similar size and shape. Blinds and window coverings help
reduce solar heating
during the summer and heat loss during the summer.
In addition, interior blinds that move via automation make your home less of a target. Burglars look for unoccupied, easy targets. Even when you're not at home, your blinds can move up and down on a set schedule to similar activity within the home.
To protect you from the harmful UV sun rays
A sun sensor on the front of your building activates your blinds when you want.
The interior of your home is kept cool.
Furniture, rugs and coverings are protected from the sun's rays.
Benefits in energy savings.
Fabric, woods, aluminium, PVC or leather… possibilities are endless when it comes to


Caset.se